4th of July Flip Flop Wreath
When I saw these flip-flops for $1 a pair at Target, I knew they would work perfectly for a 4th of July wreath (thanks for the initial idea, Ruth)! This project is a little challenging for preschoolers (it needs a lot of adult help and supervision), but there are many ways to include them!
You need:
4 pairs of flip flops
Cardboard
Scissors
Craft knife
Curling ribbon
Glue
1) Line up the shoes and see if your child can make a pattern with them. Place a large piece of cardboard on the floor. Place the shoes in the shape of a circle with the curved, inner part of the flip-flop facing center and the toes overlapping the heels. Trace lightly around the inner and outer parts of the shoes. Cut (use a craft knife if available) about 1-1.5 inches inside of each line (you don't want to see the cardboard!).
2) After the cardboard guide is finished, rearrange the flip flops and glue. You will glue them to the cardboard and to each other. We used a combination of tacky glue and hot glue. I had the girls hold the heels down for several minutes until the hot glue set.
3) Tie curling ribbon to the plastic top of one shoe (I already had red and white from Christmas, so I decided to splurge on some blue!). Curl the ribbon. Allow the glue to dry, then hang your creation.
I think this could be a fun idea for a flip flop-themed birthday party, too!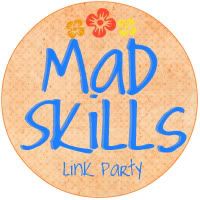 Labels: 4th of July