Body Part Bubble Pop
Blowing bubbles is a regular activity at our house. Try this simple variation for something new!
1) Blow bubbles and challenge your child to use different body parts to pop the bubbles.
Popping bubbles with feet, knees, elbows, heads, and noses is a fun way to review body parts!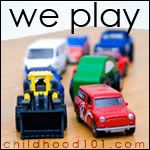 Labels: Bodies and Bones, Bubbles